Want To Get Back Into That Dress? Consider A Tummy Tuck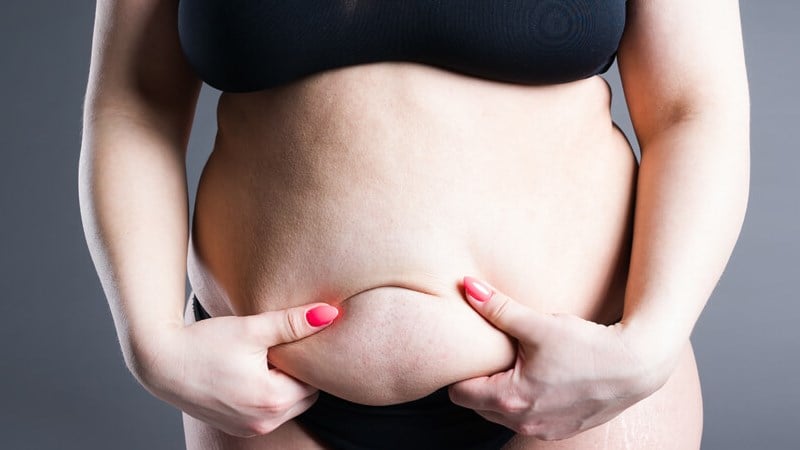 Four Elements of a Tummy Tuck
When it comes to a tummy tuck, I frequently discuss with my patients about breaking down he procedure into four elements that need to be addressed to create customized results for a shapelier waistline.
Many patients come to the consultation with the thought that liposuction can take create a "snatched" waistline. Don't get me wrong, liposuction is good for the right candidate!  Liposuction focuses solely on removing unwanted fat cells from the body—such as those that create a noticeable bulge at the belly. A tummy tuck is intended to create sleeker contours by addressing any number of conditions that keep the abdomen from looking its best.
So let's discuss what I would evaluate to get you that bathing suit, those cute jeans and that little black dress!
1. EXCESS FAT
Okay, nobody likes to talk about it but of course, stubborn pockets of fat are an obvious culprit when it comes to a larger waistline. While liposuction is frequently performed as a standalone procedure.  Liposuction can also be used as part of a tummy tuck to help improve the abdomen. For this element, just about everything is handled as it would be for a solo liposuction procedure: Fat is loosened and removed via a cannula through the tummy tuck incision. 
2. EXCESS SKIN
While extra fat causes bulges, extra skin creates a sagging pouch that can hide even well-defined abdominal muscles that lies beneath. The amount of excess tissue can range from a little to a lot (sometimes referred to as an "apron or muffin-top, booty-do"). During a tummy tuck, the surgeon essentially re-drapes the tummy skin so that it is more contoured. The excess skin is removed. The incision are typically low so that it can be covered by a swimsuit bottom or underwear.
3. LAX MUSCLES
Over time, tummy muscles  can become loose due to pregnancy or weight loss.  These muscles can separate, giving the entire midsection a flabby look. During a tummy tuck, the lax muscles are stitched together to produce more contoured and toned.
4. BELLY BUTTON PLACEMENT
Depending on the tummy tuck details, there will be a need to  "relocate" the belly button. This  involves creating an opening in the newly taut tummy skin.  The appropriate size and accurate placement is key to an aesthetically pleasing abdomen.
When all of the steps are completed, the incision will be closed with  a special glue and dissolvable stitches. 
Since every patient has a unique body shape and size, as well as personal goals for an ultimate look, each tummy tuck is uniquely designed.  While there are commonalities between all such surgeries, no two will be exactly alike.  
Are you curious? Consult with Dr. Stephenson
Why Dr. Stephenson is uniquely qualified to evaluate your skin:
Certified by the American Board of Plastic Surgery
Certified by the American Board of Oral & Maxillofacial Surgery
Member, American Society of Aesthetic Plastic Surgery
Extensive aesthetic and reconstructive surgical experience