Over time, breasts change in size and shape and may begin to lose their perkiness, causing sagging. These changes may be caused by natural factors such as weight loss, pregnancy, or age. If you have experienced an undesired change in your breasts, you may consider having breast lift surgery at Prima Center for Plastic Surgery in Duluth. During your consultation, you will have the opportunity to discuss your desired look, as well as learn about the different types of breast lift procedures, and which option may be best for you. We will discuss the cost of a breast lift during your consultation as well. Breast lift surgery can be performed with or without implants and is a decision that will be made after discussing your aesthetic goals. Our Atlanta area cosmetic surgeons have an extensive background in breast surgeries and will ensure that you receive natural looking, beautiful results.
Breast Lift Reviews
"2nd Time with Dr Song!!!! - Hey there Good People!!I am so happy to have made the decision to have a breast lift (reduction). The girls have always been DDDs for as long as I can remember.I am not going to know how to act with a C or D cup...lolMore to come!!!"
- B. /
RealSelf /
Dec 15, 2020
"The entire staff was very professional and gave really great service. Dr. Stephenson was very attentive, checked on me throughout the process and responded to my concerns immediately. I am very pleased with my augmentation and breast lift results. Highly recommendable practice."
- M.J. /
Google /
Feb 23, 2021
"32 yo Mom of two, Mommy Makeover - I'm a 32 yo Mom, of two precious kids. I breastfed both babies and lets just say, they left my boobs looking like "quarters in a tube sock". Lol I've had a very hard time getting my body back from pregnancy and I've been considering this surgery for years. My surgery was January 3, 2020. I had a breast lift with 450cc in each implant, tummy tuck w muscle repair and lipo to sides, mons area and under arms.As I'm starting this review, I'm only 2wpo but already sooooo happy with my results and I cannot wait to see where I am at the 6 month mark! Dr. Song is extraordinary! I could not have picked a better surgeon. His work is precise and beautiful, while his bedside manner is even better! He truly cares for his patient's and is VERY kind and caring.Updated on 19 Jan 2020:Updated on 19 Jan 2020:Updated on 1 Feb 2020:Feeling almost like myself;) I'm able to do the majority of the things I did prior to surgery now. I feel fabulous! Still dealing with some swelling in the mons area but I know that's normal. I'm so happy with the way my scars are healing!Updated on 22 Feb 2020:I feel great and I'm so happy with my results! I'm able to workout now with no restrictions, as long as I feel comfortable. And I'm 100% back to feeling normal. I would do it all over again in a heartbeat!"
- B. /
RealSelf /
Sep 24, 2020
"Healing process is going well - scars are fading and looking great - After a very long and extensive search I found Prima Center. My experience with Dr Sung has been so amazing!! I am 4wpo and love my results. I had a TT, breast lift and lipo in my arms. Dr Sung has been very helpful with walking me thru the healing process step by step and made sure my health and weight was good for the best results. I must say the healing process is going very well and my scars are fading and looking great. Pics coming soon."
- T. /
RealSelf /
Feb 15, 2022
"Consultation - tummy tuck & breast lift with removal of axillary tissue. - Had the privilege to consult with Dr. Song this afternoon for a plethora of issues that need reconstruction: botched extended tummy tuck redo, botched breast lift redo w/ axillary tissue removal, correct asymmetry of botched back lipo, and additional arm & thigh lift.Due to the severity of the complications I had with the procedures performed overseas, Dr. Song advised to begin my reconstruction journey by attacking my anterior body; tummy tuck & breast lift with removal of axillary tissue. He emphasized that he would not be flipping over (face down), in other words, he would not perform lipo or excise skin from my back during my 1st surgery. This would potentially fall in phase 2/3, contingent upon successful healing of my abdominal & breast redos. Due to my sleep apnea my surgeries would need to be performed at the hospital.Unfortunately, I currently do not have a belly button due to my previous botched experience and Dr. Song explained that we would not even attempt to create a new belly button (neo umbilicus) at this point in order to curtail potential blood circulation/infection issues. This one was a hard pill to swallow because I've been waiting for a new belly button since I got botched in mid-2000's. Also, he advised against me getting implants along with my breast lift redo (due to potential rejection of foreign object). Doc urged me to "trust his plan" and honestly, I know his plan is conservative in comparison to all the TikTok surgeons however, my now wiser & mature self & intuition tell me that I have found my symmetry Angel.I've been battling with shame, depression and fear from my "botched" experience in Bogotá.I nearly died and was left severely disfigured to the point that I no longer have a belly button, I have a hard mass in my stomach which is causing me to have back & mobility issues, my back skin sags, and my husband & father of my children abandoned US because of how "hideous my turned out" - his words exactly. So you see, if Dr. Song can work his magic slowly but surely - I'M DOWN!I've done enough spiritual, mental and emotional healing. Recently underwent VSG surgery to lose the excessive weight I've packed on these past 17 years drowning in my own self-pity. It's time to heal my exterior! 2023 is my come back year!PSDoc has excellent bedside manners and is very attentive. He was not dismissive, yet firm on his plan on how to approach my situation with what I'm currently working with: a botched canvas. I respect that! It shows that he can't be lured with money by stacking procedure over procedure to rack up a bill. He is invested in his patient's safety & FINAL outcome.One thing I totally forgot to ask him is if he does J-Plasma for skin tightening during his procedures. I'll email his team to find out.Looking forward to completing my with round with Song mid 2023, as I expect to be closer to my goal weight of 130-150lbs by then. I'm currently at 225lbs."
- S. /
RealSelf /
Dec 12, 2022
Previous
Next
During a breast lift surgery, incisions will be made around the skin-color line of the areola. It may extend vertically, down to the crease of the breast, or extend further to a horizontal incision following the breast crease direction. How extensive the incision will be depends on how much skin must be removed. The excess skin will be trimmed away and the underlying tissues tightened. Techniques are available that use the breast tissue that hangs below the crease of the breast and use this to re-contour the breast giving improved breast projection and more upper pole fullness. This technique is generally referred to as a dermal pedicle auto augmentation with an internal bra. If you are a candidate for this procedure this will be discussed with you at the time of your breast lift consultation. After the breast tissue is reshaped the remaining excess skin will be contoured. Creating an aesthetic result with a natural result and a well healed incision is the ultimate goal. While no plastic surgeon can guarantee a result or a perfect scar every effort is made to be as proactive as possible when it comes to scarring. Every patient must understand that a scar is as individual to you as your fingerprint. We all have our own unique ability to heal. There are many proven modalities that improve scarring such as taping and the use of silicone gel products. Your plastic surgeon will discuss proactive methods necessary for you to make as good a scar as possible. If you have sufficient natural breast tissue then a breast implant will not be neccessary for you to achieve your aesthetic goals in breast lift surgery. If you have sagging breasts with lack of breast volume then a breast implant can be inserted at the same time to give improved breast projection, shape and upper pole fullness. In most cases we can use our Vectra 3D imaging system to help you visualize your projected result with and without an implant. If an implant is needed it can be placed either in the submuscular or subfascial position. The positioning of the implant is a choice that you will make with the assistance of your plastic surgeon. As always we will listen to your desires and together we will make decisions to help you achieve your ultimate goal.
Women who contemplate undergoing breast lift surgery often wonder what the incisions will look like and what to expect after the procedure. Unfortunately it is not possible to perform a breast lift without making incisions. All of the incisions are located around the areola and on the lower pole of the breast. These incisions and their resulting scars are easily concealed by your bra and bathing suite top. The extent of the incisions will definitely vary depending on how severe your breast sagging is and how much breast tissue is located below the crease under the breast. At the time of your personal consultation with our plastic surgeons your breasts will be examined and measurements will be taken. This examination will help us determine the type of breast lift that is best suited to your unique anatomy. The most common incisions are the following:
Incision made along the line surrounding the areola;
Incision made along the line surrounding the areola, plus a vertical incision down to the natural crease below the breast;
Incision made along the line surrounding the areola, plus a vertical incision down to the natural crease below the breast, and another horizontal line following the direction of the breast fold.
Breast lift surgery is performed using general anesthesia at an accredited surgery facility. On average, the procedure may last up to 2 hours. The recovery will vary as some patients will have had a breast lift in combination with a reduction surgery, or with augmentation using implants. Regardless, patients will be encouraged to move around within the first 48 hours. Activities such as carrying heavy objects or any activity that puts pressure on the chest must be avoided. Most patients can resume normal activities within a couple of weeks, but exercise should not be attempted for 6-8 weeks. There will be some scarring associated with this procedure, but with extra care they will heal and fade, and many patients feel they become secondary to a more beautiful breast shape.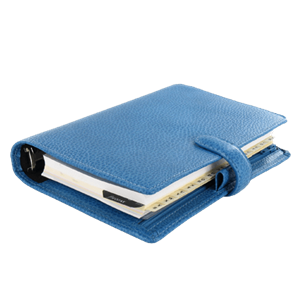 Plan Your Procedure
Recovery Time

1-2 weeks

Average Procedure Time

2.5-3 hours

Post-op Follow-up

5-7 days

Procedure Recovery Location

Out-Patient
Contact Us
It depends on the patient's aesthetic goals and the current breast form. A breast lift will help correct a sagging, drooping breast. Many times after this surgery, patients are happy with their breast size because the lift alone creates a fuller breast. If the patient wishes to have more volume and increase the breast size, implants will resolve this issue. Before surgery, a thorough consultation and assessment will be performed, and your plastic surgeon will recommend if a lift alone is all that is needed, or if an augmentation and a lift may be done as a combination surgery.
It is common in a breast lift procedure that the nipple is repositioned so that it looks proportional to the newly shaped breast. When excess skin is trimmed away, a portion of an overly stretched areola (the colored skin around the nipple) is simultaneously trimmed away. The goal is for the nipple and areola to be within a normal size and position. It is important to know that the nipple is not completely detached from the underlying breast tissue it is just repositioned to a new and more youthful position.
When incisions are made to trim away the skin, scars are an inevitable part of the process. Plastic surgeons are experts when it comes to minimizing scarring with precise techniques when it comes to incisions and suturing. Every effort is made to create the best possible scar. How a person forms a scar is as personal to them as is their fingerprint. The trick to plastic surgery is to place the scar along the lines of relaxed skin tension. Decreasing tension on the scar by sound suturing techniques as well as the use of surgical taping and support bras all aid in helping each patient form the best scar that is possible. A post-surgery scar care program will be provided, and patients are strongly encouraged to follow the plan so that healing is healthy and quick.
Related Procedures