Rhinoplasty, or surgery to reshape the nose, is one of the most common of all plastic surgery procedures. Rhinoplasty, sometimes referred to as a "nose job," improves the appearance and proportion of your nose. Rhinoplasty is a precision operation and even small changes can result in a big improvement in the shape of the nose and with overall facial harmony. The best candidates for this procedure are people who are looking for improvement, not perfection, in the way they look. Surgery of the nose may also correct impaired breathing caused by structural abnormalities in the nose.
The Initial Consultation
When visiting Prima Center for Plastic Surgery for a consultation, your experience begins with a photographic session using the Vectra XT. The Vectra XT is simply a camera that uses several different angles to merge the images captured together to compose a single 3-D image of you. This 3-D image creates a starting point for you and your plastic surgeon. For plastic surgery patients, understanding what to expect from your procedure can be difficult simply from a doctor's explanation alone. And while seeing before and after photos of the procedure having been performed on other patients can give you a general idea of the expected outcome, visualizing those same results on yourself can be difficult. It is for this reason that our practice offers the 3-D Imaging with the Vectra XT to our patients considering most surgical procedures. Through the use of 3-D Imaging, our doctors are able to reduce your uncertainty of results by providing you with before and after simulations of what to expect from your specific procedure. You and your surgeon will be able to experiment with different looks. Once you have decided on the appearance you want, this simulation will provide a basis for your surgical plan. Because you have already seen the result, you can be confident in the outcome of your procedure.
During your consultation our surgeon will discuss the specific details of the procedure and provide a cost estimate. Your past medical history will be reviewed along with a physical examination. The surgeon will make specific recommendations concerning the procedure and approach. A rhinoplasty is generally an outpatient procedure. It can be performed either in our AAAASF accredited in office OR or in the outpatient area of the hospital. You should be able to return to work within 7 to 10 days, depending on the level of activity required for your job. We look forward to answering all of your questions and making sure you are an educated, confident patient when considering rhinoplasty.
Rhinoplasty Reviews
"Dr Zwiren, I would like to thank you so much for changing my life! I had rhinoplasty/septoplasty and breast augmentation on Jan 12 and am extremely pleased already with the results. I LOVE my new face (and chest)! You are very professional and thorough. I was very prepared and you were kind and explained everything that would need to be covered from beginning to end. I will recommend your services to anyone who is considering cosmetic surgery. Thanks again, so much! Also: Thank you to the staff and nurses at Prima, you all were very patient and kind to me and willing to help me and answer any questions I had. God bless you all!"
- ft /
Office Visit /
Feb 10, 2014
"Wanting Lip Closer to my Nose and Improve Shape - The staff and dr are great and really professional the office is very nice . Always easy to schedule and get ahold of"
- S. /
RealSelf /
Mar 12, 2017
"Perfectionism! - Dr.Zwiren gave me the nose I wanted but didn't have even after 3surgeries from a"top"dr.I LUV Dr.Z!!"
- P. /
Kudzu /
Jun 01, 2012
"Tummy Tuck - I'm having smart lipo with a tummy tuck done - Lilburn, GA - Dr. Stephenson was very personable and answered all of my questions and didn't make me feel rushed at all. I even made it back to the waiting room after my consultation and remembered I had another question and the coordinator got him again for me. He's a very kind person and my procedure will be done in a hospital setting, which I am thrilled about...not in someone's back office... I'm so ready for this for this procedure...I opted out of the SMART LIPO as I know that I wouldn't get the same results and I'm looking for with the tummy tuck from my C-SECTION. Dr. Stephenson assured me that I wouldn't have to hunt him down for my post-op visits. I have read about some doctors not following up with their patients. Things go well, I'll most definitely be using this Doctor again for my nose job. I loved his honesty in regard to a BBL...MOST DOCTORS WOULD TAKE YOUR MONEY, KNOWING YOUR RESULTS WOULD BE LESS THEN IMPRESSIVE... Let me end by saying " Dr. Stephenson is a cutie, too"..."
- C. /
RealSelf /
Feb 05, 2014
"I had a consultation with Dr. Zweirn. Very nice doctor. Spent a lot of time going over the mini facelift and rhinoplasty procedures with me, complete with power points and before and after photos of his patients. Very thorough answering all of my questions. Felt very comfortable with him. I didn't end up choosing this doctor (I interviewed 5) for my procedure but I would go see him again if I had any issues and I'd definitely recommend him to friends and family."
- J.P. /
Google /
Jul 22, 2015
Previous
Next
Treatable Conditions:
Nose size, in relation to the other facial structures
Nose width, at the bridge
Nose profile, with visible humps or depressions on the bridge
Nasal tip, that is large or bulbous, drooping, or too upturned
Nostrils that are large, wide or upturned
Nasal asymmetry and deviation
The operation can be done in all age groups, including teens and the elderly. The nose is the central and most prominent feature of the face. When the nose is out of proportion or not in balance with other facial features there can be a significant impact on one's feelings of self-confidence and self-esteem. While the shape of your nose is usually the result of heredity, the appearance may have been altered in an injury or during prior surgery. If you're physically healthy, psychologically stable and realistic in your expectations, you may be a good candidate.
Location: AAAASF/Outpatient Surgical Procedure
Anesthesia: General anesthesia
Length Of Surgery: Two to four hours depending upon extent of the procedure
Location Of Incision: Most of the incisions are within the nose itself
Pain Level: Mild to Moderate
Recovery: Usually ready to return to light work in 7 to 10 days, depending on the level of activity required for your job
With an open rhinoplasty, the incisions are made on the tissue between the nostrils or on the natural crease of the nose just above the lips. This allows for greater access and view of the confines of the nose. Surgeons prefer this as it is easier to manipulate the bones and cartilage. The skin is peeled back to reveal the internal structure of the nose and redraped once reshaping is completed. The scars associated with this approach are tiny - less than 5mm - so they are not easily noticeable once fully healed.
During a closed rhinoplasty surgery, incisions are made to the inside of the nose through the nostrils. This is a common technique for patients who desire mild reshaping. This approach does not cause visible scarring. For severe reshaping cases, the open technique will be implemented.
For minor reshaping, some patients may opt to try an injectable filler to achieve results. These come in a variety of liquid substances, and sometimes a fat transfer can also be utilized. A filler can help add volume to hide small deformities, such as a bump or a bony appearance. It is important to note that fillers can only do so much in the reshaping process. For most patients, surgery is a better option and will offer a permanent solution.
Rhinoplasty is performed in an accredited surgical facility under general anesthesia. The procedure lasts up to 2 hours and is considered outpatient. After surgery, there will be swelling and soreness around the nose area. Bruising is also a side effect of surgery. The nose will be placed in a splint for additional support. During the first 7-10 days following surgery, the side effects will begin to disappear and the splint will be removed. Patients will be able to see their results immediately; however, it may take several months for the full results to appear.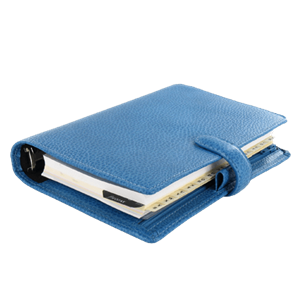 Plan Your Procedure
Recovery Time

2 weeks

Average Procedure Time

2-4 hours

Post-op Follow-up

5-7 days

Procedure Recovery Location

Out-Patient
Contact Us
All surgical procedures carry some form of risk. These risks can be greatly minimized if an experienced nose surgeon is chosen to perform the surgery. While rhinoplasty is one of the most commonly performed procedures in the U.S., surgeon skill is critical so that a beautiful, satisfactory outcome can result.
Around half of all rhinoplasty cases will include some form of nose breaking in order to allow the surgeon to reshape the cartilage and bone. This is primarily intended for patients who have nasal asymmetry. The broken bone or cartilage will be reshaped and reattached, and then supported by splints during recovery.
Nasal packing is done to help with bleeding, especially if the surgery involves the septum. Gauze or cotton packs are inserted into the nasal chamber during this process. Patients find it uncomfortable, but the packing is only in for a short-term during the immediate recovery phase.
This depends on the patient's nose structure and what aesthetic result is trying to be achieved. For significant reshaping, the surgical approach will be performed as this allows the surgeon to manipulate the cartridges and bones. If the patient is looking for a subtle improvement, adding volume to the area may suffice.
Related Procedures