SmartLipo is a cosmetic surgical procedure used to remove excess fat from the body. Unlike traditional liposuction, SmartLipo utilizes laser energy to essentially melt fat. Although this procedure method takes months to see full results, the effects of surgery are long lasting. SmartLipo features three wavelengths to create a custom treatment to match the desired looked. At Prima Center for Plastic Surgery in Duluth, our surgeons will work closely with you during consultation to discuss procedure outlooks and determine if this method is best for you. Cost details will also be provided during your initial consult.
Smartlipo™ Reviews
"Tummy Tuck - I'm having smart lipo with a tummy tuck done - Lilburn, GA - Dr. Stephenson was very personable and answered all of my questions and didn't make me feel rushed at all. I even made it back to the waiting room after my consultation and remembered I had another question and the coordinator got him again for me. He's a very kind person and my procedure will be done in a hospital setting, which I am thrilled about...not in someone's back office... I'm so ready for this for this procedure...I opted out of the SMART LIPO as I know that I wouldn't get the same results and I'm looking for with the tummy tuck from my C-SECTION. Dr. Stephenson assured me that I wouldn't have to hunt him down for my post-op visits. I have read about some doctors not following up with their patients. Things go well, I'll most definitely be using this Doctor again for my nose job. I loved his honesty in regard to a BBL...MOST DOCTORS WOULD TAKE YOUR MONEY, KNOWING YOUR RESULTS WOULD BE LESS THEN IMPRESSIVE... Let me end by saying " Dr. Stephenson is a cutie, too"..."
- C. /
RealSelf /
Feb 05, 2014
"Backfat Be Gone - I chose Dr. Song due to his numerous positive views, his wealth of knowledge, willingness to answer questions, and open honesty during my consult regarding what I could expect. This journey has been a long one as I originally planned to go elsewhere. Let me take you through my process. First things, I worked out 6 days a week for the last year and have now increased to 7 with 3 days a week doing TWO a days! My issue is not necessarily lack of exercise nor diet as I tend to keep that under control. My backfat appears to partly be genetic. I originally looked at going to DR because a few of my friends went. I decided saving a few extra bucks wasn't worth dying and not being home where I can control my post-op care. I looked at Duran and a few others and the botched surgeries I saw on Facebook were too much for me. I was then looking at Fisher in Miami. I hated the way the girls in the front desk/ on the phones behaved to some degree. They were sweet in terms of getting back but they wouldn't answer any questions I had and just kept saying "okay you can book" *in a thick heavy Spanish accent* after I had my online consult. That didn't sit well and I didn't like the pressure of, he's booking early. So that led me to Dr. Song after reading a lot of his good reviews. He was patient (ha) today in answering all of my questions, we talked about some of everything from potential complications to preventing back fat in the future... He gave me a realistic expectation and discussed the fact that I may not see everything I want but will see a vast improvement. He's optimistic given my health & commitment. I was so confident in his abilities that I put down my deposit today and scheduled everything. I'm weighing in at 216 and hoping to get to 199 in the next couple weeks. I will keep you all updated."
- S. /
RealSelf /
Jan 08, 2017
"5'6 140lbs After 6 kids, it's time to Repair the Damage - Duluth, GA - I'm finally ready for my mommy makeover. My youngest child is 4 months old and I was planning lipo around this time last year, but I had to postpone due to our little surprise. I met with the ps yesterday, and I put my deposit down today for March 11th. Only 4 short weeks away! I decided to have a breast revision of my 10.5 yr old smooth, round, saline 350cc implants (done after 3rd child), lipo of the abdomen, sides, back, flanks, hips, inner and outer thighs, and a "lower only" tummy tuck revision (original was done after 4th child, 4.5 years ago). The benefits of the prior surgeries were compromised with the subsequent pregnancies. This time I'm going with the Mentor memory shape textured silicone implants. I'd like to go bigger, possibly with a 475/500 range implant so that I can achieve the volume and fullness that I feel would best fill out my large frame. Ps said I could/should definitely go larger than my current 350cc, but I won't be sized for the new implant until my pre-op on March 4th. I've been searching on real self for my wish boobs and I have found some great pics. I'm really excited to have my surgery done by Dr. Zwiren after having read many great reviews of him and his work on real self. I plan to add plenty of pics along my journey, and I would love to make some friends that have/are going through their makeovers as well."
- M. /
RealSelf /
Feb 12, 2015
Previous
Next
How Smartlipo is Performed
Because Smartlipo uses a mini cannula, the incisions are much smaller. The cannula with the laser attachment is inserted through these tiny incisions and targets the fat tissue under the skin, melting it with its laser heat. The surgeon can control the temperature of the laser and with great precision, focus on the fat while leaving other tissue and internal structures untouched. During this process, the fat cells that are hit by the laser will swell, pop and melt. The broken down fat tissues are removed by a small vacuum suction. For smaller areas on the body, the liquefied fat is naturally absorbed by the body and a vacuum may not be necessary.
During/After the Procedure
Smartlipo is a minimally invasive procedure that is done in an accredited surgical facility. Local or general anesthesia may be used depending on the size of the area being treated. The treatment lasts less than an hour per area. Due to the nature of the procedure, the recovery period is quicker than traditional liposuction. The laser application promotes tissue coagulation so that there is less bleeding, swelling and bruising. The patient will also notice that the skin will tighten around the treatment area as the laser helps in collagen development. Optimal results can be seen within 4-6 months.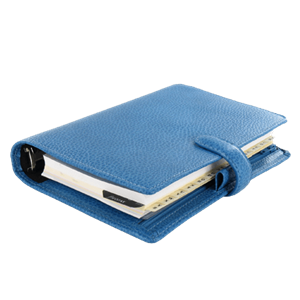 Plan Your Procedure
Recovery Time

2-4 weeks

Average Procedure Time

1-5 hours

Post-op Follow-up

5-7 days

Procedure Recovery Location

Out-Patient
Contact Us
Ideal Areas for Smartlipo?
As Smartlipo utilizes a smaller cannula, it can target areas where precision is needed such as the neck or the arms. This still includes the more common areas treated for liposuction such as hips, flanks or abdomen. But there are also cases in which traditional liposuction can approach an area better than Smartlipo. This will be discussed to the patient by the plastic surgeon during the initial consultation to see which method is better.
The incisions made with Smartlipo are tiny – just enough for the cannula to be inserted. With this treatment, the cannula is smaller compared to what is used with a traditional liposuction. These incisions do not need any sutures. Often they heal on their own, aided with topical medications.
Fat cells destroyed by Smartlipo are permanent. This does not mean that new fat cells cannot develop. Adhering to a healthy lifestyle with proper diet and exercise will ensure that the results attained are long-term.
How Much Weight Will I Lose?
It is important to understand that Smartlipo, or even the traditional liposuction method, is not a one-stop solution to being overweight. While fat removal of any kind will result in less weight on the body, in order to be considered for the procedure, the patient must already be close to or near his or her goal weight.
Related Procedures
Related Posts