Prima Center for Plastic Surgery in Duluth, GA is proud to offer the latest advancement in skin resurfacing for area patients. If you have hyperpigmentation, visible sun damage, dark spots, poor skin texture, and are prone to acne breakouts, Dermalinfusion is a 3-in-1 dermatological skin rejuvenation treatment that can help offer a clearer, smoother complexion. This noninvasive, in-office treatment works to simultaneously clean, exfoliate, extract, and infuse the skin with specialized serums that are specific for your unique skin needs. During your consultation at Prima Center for Plastic Surgery, a skin assessment will allow us to understand what conditions are being treated and which serum and formula will be used during treatment. The cost of your treatment will depend on your goals and your unique treatment plan. Dermalinfusion is the only treatment of its kind where a specialized serum is infused deep into the layers of the skin during the exfoliation process. This allows precise and timely rejuvenation and provides Duluth, GA men and women with instant and long-lasting results.
Dermalinfusion can be used on any skin type and is best for patients who desire skin rejuvenation without any downtime. This is a new method that complements other skin rejuvenation treatments to treat various ongoing skin irregularities. Dermalinfusion is a treatment that can help improve:
Hyperpigmentation
Dry and dehydrated skin
Sun damage
Rough skin texture
Uneven skin tone
Acne breakouts and acne-prone skin
Fine lines and wrinkles
Reviews
"Dr. Philip Nakano has a genuine personality! Excellent bedside manners and cares a great deal about his patients. His facial procedures are beautiful! I trust him."
- C.E. /
Facebook /
Aug 25, 2015
"Dr. Song and the entire staff are very professional and knowledgeable. They listen to your concerns and provide answers to your questions. I highly recommend Prima Center for Plastic Surgery."
- K.L. /
Google /
Mar 06, 2023
"Best Decision I Have Ever Made - Dr. Song and his staff are welcoming and easy to work with. My results are everything I have dreamed of, Dr.Song is an artist and I couldn't be happier with my decision and choosing him to be my surgeon."
- S. /
RealSelf /
Feb 17, 2023
"Dr Song and the entire staff from front desk to entire surgical rooms, recovery, and billing are extremely patient and helpful. I would recommend Prima Center to anyone and everyone."
- L.K. /
Google /
Feb 12, 2023
"Very professional, efficient and kind care. Everyone was polite and made you feel comfortable. Would recommend to family and friends."
- P.G. /
Google /
Feb 07, 2023
Previous
Next
Dermalinfusion is a professional exfoliation treatment that works to exfoliate the skin while naturally triggering the skin's wound-healing response. This is why the restorative serum is infused during the exfoliation process, which allows the Dermalinfusion's active ingredients to penetrate beyond the skin's surface where the most impact can occur. This is a crucial step of the Dermalinfusion process because the small window of time that is allowed for the skin to maximize a topical serum effectively is often limited.
Our Dermalinfusion device uses encrusted diamond tips (available in six levels of abrasion, depending on what is being addressed) bound to a stainless steel handheld instrument that allows safe resurfacing treatment on the face, including the lip and eye areas. Dermalinfusion can be used on the body as well. Once the skin has been resurfaced with the special handheld device, a specially formulated Pro-Infusion Serum is delivered into the skin. Some of our serums include Ultra Hydrating, Vitamin C, Pore Clarifying, and Lumixyl (which treats hyperpigmentation). These serums work quickly and effectively, targeting the client's greatest skin concerns. Dermalinfusion's innovative, dual-port design holds two Pro-Infusion Serums, allowing the operator to toggle between serums, providing a fully customizable approach to help address multiple skin concerns in one treatment.
After a Dermalinfusion treatment, the skin may be red and tingly, similar to other noninvasive skin rejuvenation treatments. The redness settles down within a few hours. Patients are able to wear makeup the following day and will need to wear sunscreen if outdoors. Results tend to be noticeable within several days after treatment and the results continue to improve in the days and weeks that follow. A Dermalinfusion treatment is one that can be scheduled on a regular basis to complement your existing skin care routine. It helps patients attain and maintain a clearer, smoother, brighter complexion.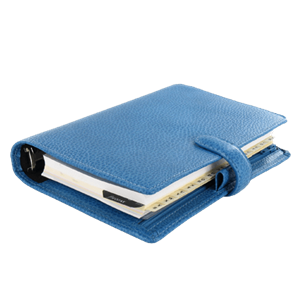 If you have tried other skin rejuvenation treatments and are looking for a new innovative way to resurface and smooth your skin without any downtime, we invite you to call our Duluth, GA plastic surgery center to learn more about Dermalinfusion. This exciting new treatment can create visible results and allow you to maintain your clear complexion throughout the year. After a thorough skin assessment and consultation, a custom treatment plan will be created for you highlighting the best serums to use for your specific skin needs. Call Prima Center for Plastic Surgery to schedule your appointment!
Related Posts