Sculpting the male chest with Liposuction in Duluth, GA
Procedure Details
This older gentleman always desired a flatter chest. He consulted our office. I recommended tumescent liposuction and gland removal.
More
Chest Sculpturing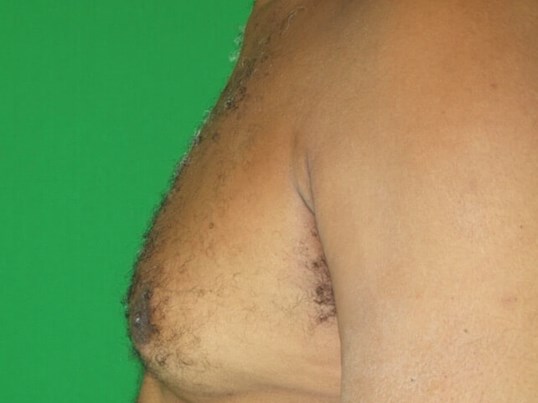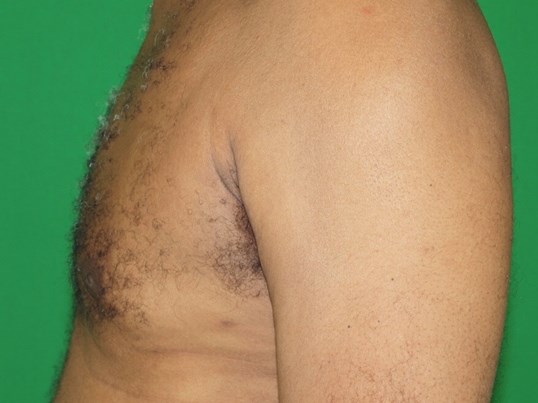 This patient was well pleased with his results. He has excellent contour . The procedure took 2 hours to perform with general anesthesia.
Gynecomastia surgery is a powerful surgery that can dramatically improve a man's self esteem/confidence. The procedure takes about 2 hours with a general anesthesia. Dr. Stephenson is careful to scultpt the chest for a masculine look. Most of the time this requires the use of liposuction, SmartLipo® and gland removal. Dr. Stephenson places the incisions near the arm pit and in the areola. Liposculpture occurs of the chest and a small portion of the upper abdomen. SmartLipo® is used to break up the gland and minor skin tightening. Finally, modest gland removal is needed in most cases. It is not just removing some fat and stitching things up.
Here are a few key points to remember when considering Gynecomastia/Male Brrest Reduction surgery:
Consult with several plastic surgeons certified by the American Board of Plastic Surgery
Requirements to be a good candidate you must be in good general health and you should not have any significant disesases of the chest wall and breast tissue
WHY is Dr. Stephenson the best surgeon for your Gynecomastic surgery?
Certified by the American Board of Plastic Surgery
Member, American Society of Aesthetic Plastic Surgery
Extensive experience with Liposculpture/Gynecomastia surgeries
Location