Complex Nasal Tip Wound
Procedure Details
Patient had removal of an extensive skin cancer of his nose. Prior to removal he had large skin cancers that had eroded his nose causing him extreme emotional distress. After surgical removal of his skin cancers he was left with a disfiguring wound of his nose. He was missing external and internal aspects of his nose. He required complex reconstruction of his nose. The majority of the missing tissue was replaced by skin from his forehead. To give his nose support cartilage from his nose was repositioned and cartilage from his ear was transferred to give support to his nose. His final outcome allowed to confidently re-engage into society.
More
Severe Nasal Deformity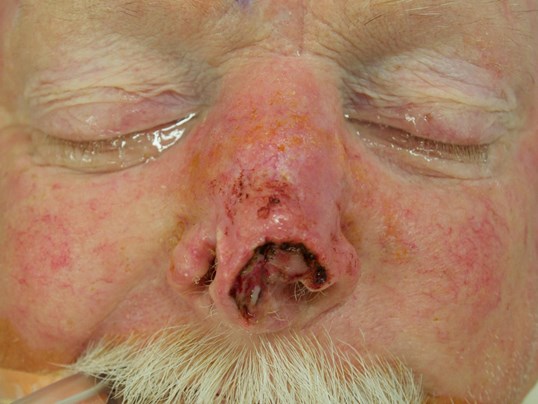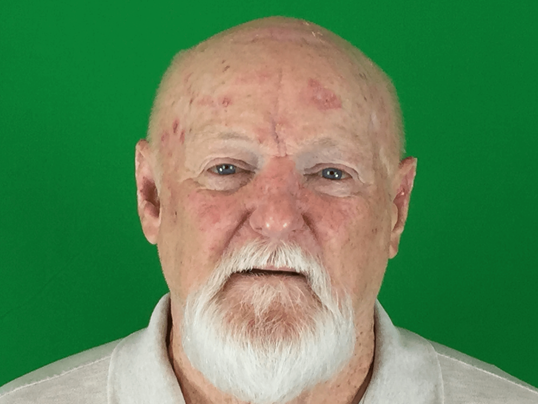 Skin cancers of the nose can be particularly desstructive. This reconstruction was complex and required several surgeries. The end result was very pleasing and this patient was a perfect patient in every way. The understaning of the outer nasal contour as well as the supporting framework of the nose is critical to a good cosmetic and functional result.
Here are a few points to remember
Prevention is the key! Always use sunscreen (SPF 30 or greater)
Early diagnosis and treatment of skin cancer is important!
Seek consultation for any repair needs from a board certified plastic surgeon
WHY is Dr. Stephenson the best surgeon for YOUR nasal reconstruction?
Certified by the American Board of Plastic Surgery
Certified by the American Board of Oral & Maxillofacial Surgery
Member, American Society of Aesthetic Plastic Surgeons
Member, American Society of Aesthetic Plastic Surgeons
Member, International Society of Aesthetic Plastic Surgery
Extensive experience in nasal surgery
Location