Improving Perception with Blepharoplasty in Duluth, GA
Procedure Details
This patient presented concerned about the appearance around her eyes. She interacts with the public and desired a more soothing overall appearance to her face especially around her eyes. I recommended an upper eyelid blepharoplasty to improve her appearance.
More
Upper Blepharoplasty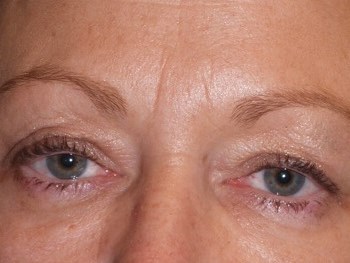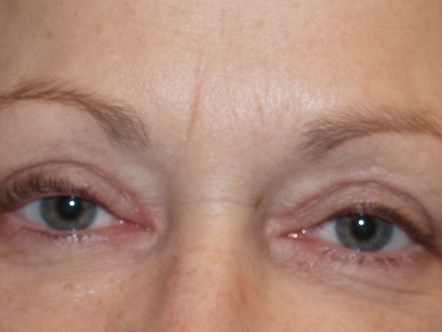 This "before" photograph shows excess upper eyelid skin with minimal excess fat. A incision was made in the natural crease and excess skin and minimal fat was removed. The "after' photograph shows a more age appropriate contour and appearance to the middle face. CLICK ON PICTURE TO SEE FULL VIEW. More
This patient was well pleased with her results. She healed uneventfully. Upper eyelid surgery can significantly improve the appearance around the eyes and middle face. The procedure takes about 30 min with a light IV sedation (twilight) sleep. Dr. Stephenson is careful to design your upper eyelid surgery so that it appears as natural as possible. This starts with the proper placement of the final incision/scar line. Dr. Stephenson places the incision in the natural eyelid crease so that the final result is natural and does not appear "over operated". He also uses a modified stitching technique to produce a nice result. Eyelid surgery is an elegant procedure that requires appropriate planning and execution. It is not just removing some skin and fat and stitching things up.
Here are a few key points to remember when considering eyelid surgery:
Consult with several plastic surgeons certified by the American Board of Plastic Surgery
You must be in good overall general health
You must have good overall eye health (no dry eyes, surface issues of the eye, etc.)
Why Dr. Stephenson is uniquely qualified to perform your eyelid surgery:
Certified by the American Board of Plastic Surgery
Certified by the American Board of Oral & Maxillofacial Surgery
Member, American Society of Aesthetic Plastic Surgery
Performed hundreds of eyelid surgeries for aesthetic and reconstructive issues
Location