Correction of Droopy Lower lids with Blepharoplasty - Duluth, GA
Procedure Details
The patient was referred by another physician for potential correction of his lower eyelids. He had lower blepharoplasty and then developed ectropion (droopy or everted lid). Subsequently, he had several failed ectropion repairs prior to my evaluation.
More
Ectropion Repair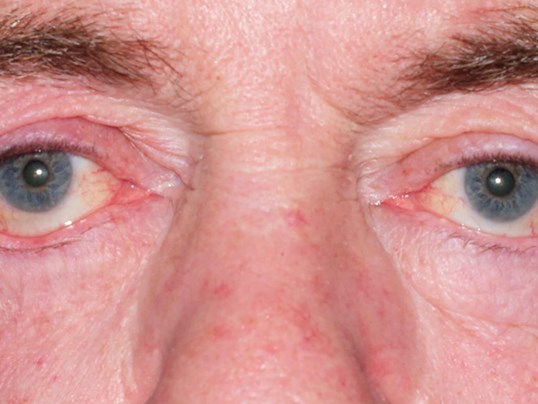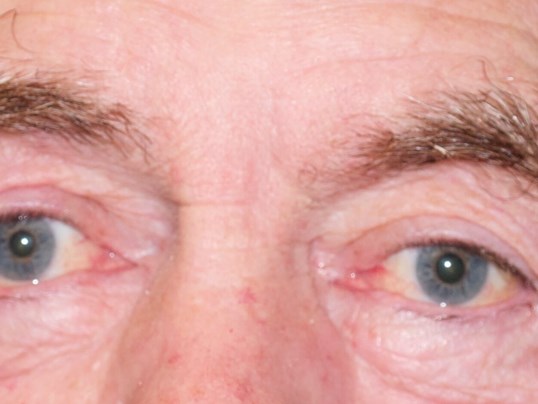 The Before picture reveals severe rounding of the lower eyelids (patient's right >left). He suffered from eye irritation and poor aesthetics due to his lid position. The after picture shows correction of his lower lid position with improved aesthetics and resolution of his eye irritation. More
This patient was happy with his results.
Ectropion is a known complication of lower eyelid surgery. Prevention is key. Restoration can be chanllenging.
Here are a few key points to remember when considering eyelid surgery:
Consult with several plastic surgeons certified by the American Board of Plastic Surgery
Requirements to be a good candidate you must be in good general health and you should not have any significant disesases of the eye
WHY is Dr. Stephenson the best surgeon for your eyelid surgery?
Certified by the American Board of Plastic Surgery
Certified by the American Board of Oral & Maxillofacial Surgery
Member, American Society of Aesthetic Plastic Surgery
Extensive experience with aesthetic and reconstructive eyelid surgeries
Location