Moving Forward With Sliding Genioplasty
Procedure Details
The Chin is an often forgotten component of facial balance. Sometimes this lack of balance is due not only to the chin but the lower jaw as well and often requires lower jaw surgery BUT most clients are looking for solutions that do not require major jaw surgery. At times the solution is repositioning or augmenting the chin. Chin aesthetics can be achieve with chin implants or repositioning the chin itself. Often, I prefer reposition the client's own chin to improve facial balance (Sliding Genioplasty). A bonus to the procedure is that there are NO external incisions! This client presented with concerns about the "weakness" of her chin. Complete evaluation revealed that she needed a significant advancement (forward movement) of her chin. In my opinion, a large chin implant to achieve balance in this case would look unnatural and result in a large scar beneath her chin. I performed a sliding genioplasty through an incision inside of her mouth. The chin was separated and moved forward 7 mm. Dissolvable stitches were used to close the incision inside the mouth. The procedure was performed under general anesthesia and took about 65 minutes to perform. She was and excellent candidate because she had true microgenia (small chin). I fell the use of a patient's own tissue in this case her chin bone is always beneficial. Total healing time is 6 weeks.
More
Chin Advancement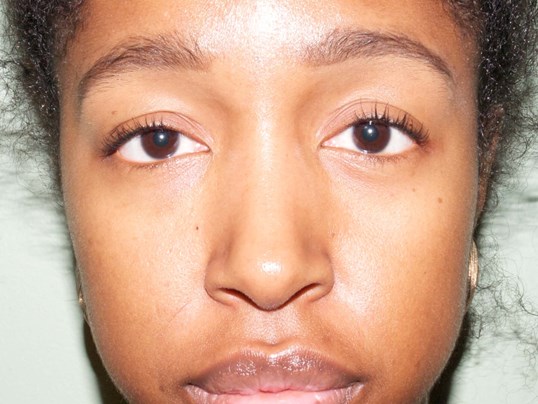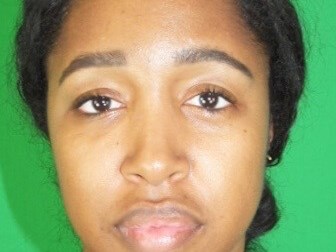 She presented with a deficit in the lower third of face but after advancement of her chin with a sliding genioplasty she has improvement in the lower third of her face. More
Chin Advancement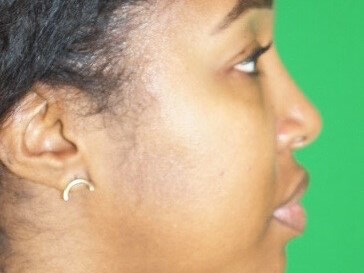 The most powerful effect of a sliding genioplasty is in the lateral (profile) view. More
DR. STEPH'S PEARLS OF WISDOM
No visable scar.
No implant. Patient's own chin used.
Lower Jaw did not absolutely require surgery to achieve facial balance
General Anesthesia required
WHY is Dr. Stephenson the best surgeon for your neck lift?
Certified by the American Board of Plastic Surgery
Certified by the American Board of Oral & Maxillofacial Surgery
Member, American Society of Aesthetic Plastic Surgery
Extensive experience in surgery of the face and neck
Location