Breast Reduction Produces Perky Breasts - Duluth, GA
Procedure Details
This patient presented to Prima Center with desires to improve the size and shape of her breasts. I recommended a breast reduction using a superior medial pedicle and anchor incision.
More
Large Breasts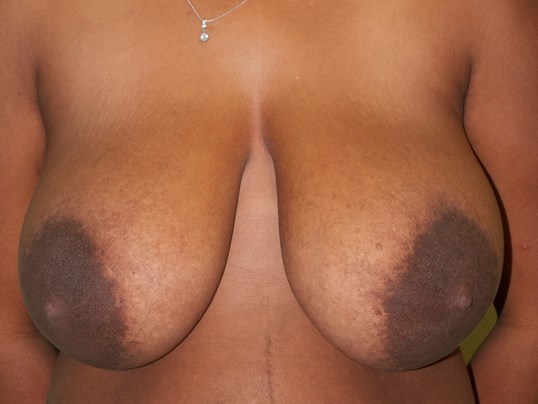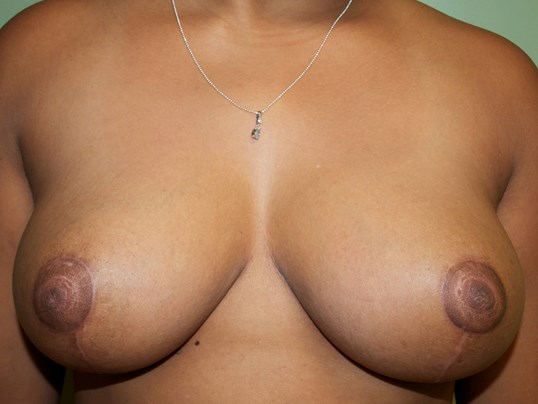 The "before" photograph reveals excessively large areola and poorly shaped large breasts. The "after" picture reveals significantly smaller areola and much more shapely breasts. She had a 600-650 gram removal of tissue per breasts. More
This patient had a reduction of over a 600 grams per breasts. I am able to maintain the health of th nipple using a a superior medial pedicle (location of breast tissue that remains and the nipple sits on to maintain circulation). This enhnaces the aesthetic result by maintaining upper pole fullnes and shape. The agressive areola reduction was beneficial for this patient. The use of the anchor incision gives me access for aggressive removal of tissue when needed and is a powerful incision to use to achieve a lift.
WHY is Dr. Stephenson the best surgeon for your breast reduction?
Certified by the American Board of Plastic Surgery
Member, American Society of Aesthetic Plastic Surgery
Extensive experience with aesthetic and reconstructive breast surgery
Location